i can't get enough of this photo... makes me want to cry every time i look at it.
it was taken the day after simone got out of the hospital, estee was so happy to have her back home.
i just hope i did the photo justice with this layout...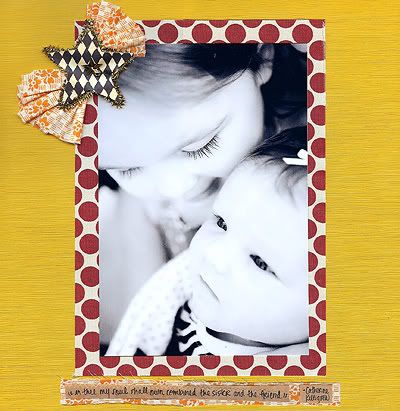 "in thee my soul shall own combined the sister and the friend" -catherine killigrew