i really should not be blogging right now, i have so much to do it is scary.
just wanted to share my dining room, it is still a work in progress but is coming along.
i am glad to have a few of my favorite vintage finds on display instead of hidden away in a cupboard, i am also thrilled that ann gifted me the originals of those two cute girls she painted... they were originally intended for estee's room but i decided to put them on the main floor for all to see since i love them so much!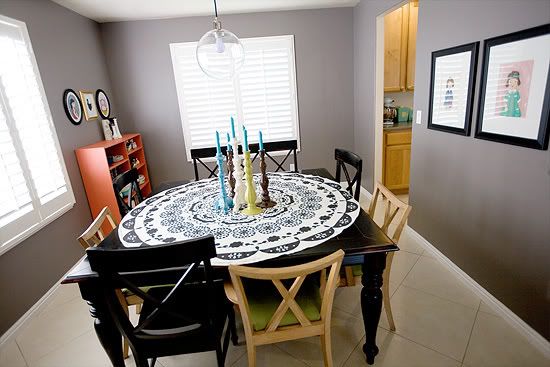 hopefully i can get a post in before we leave for europe, i am freaking out about leaving the girls for so long but am so happy they will be in their own house with grandma and grandpa and auntie and uncle adam... what am i thinking?? they will be in heaven!!!