i have been looking for some artwork for my bedroom, i really want two larger pieces (like bigger than an 8x10 for the two empty walls... please, please tell me what artist you are loving and where i can find them!!!!
here is my room so far to get an idea.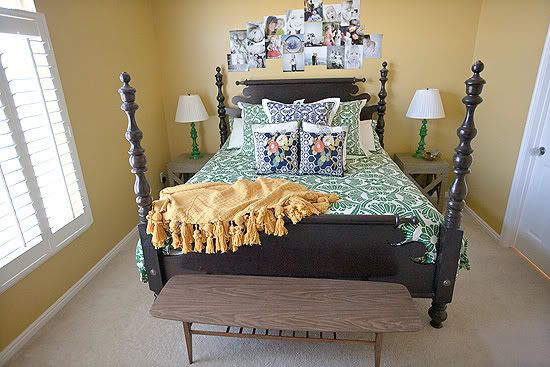 and here is a shot of my powder bath, i still need to change the faucet and i am going to paint all of my cabinets.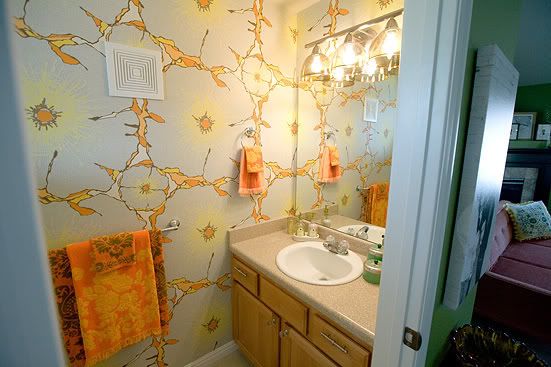 you cant really tell but my shades in there are so fabulous, they are vintage and are a brown and gold. also, my towels are old stock but i got them brand new and i am obsessed with them... straight out of the seventies.
and now a few of my girlies...