chris and i were sonny and cher, pretty good for throwing it together last minute...
(photo stolen from sarah)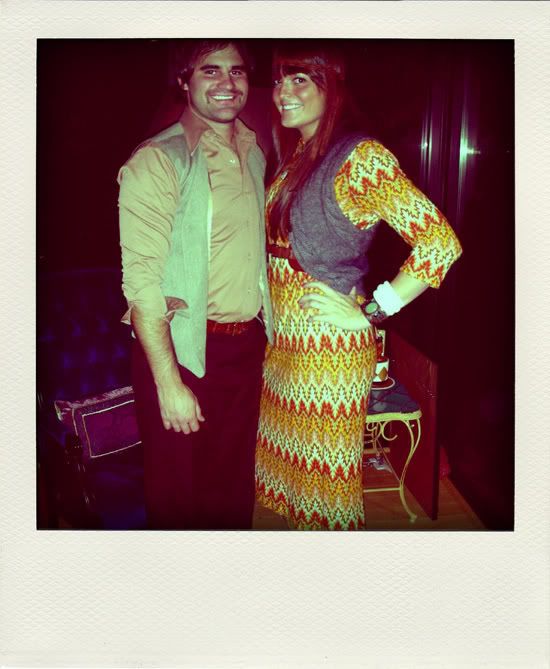 and then the cutest little kitty cat you have ever laid eyes on...
ann made the outfit and of course i didn't get a photo with the hoodie on that she decked out with fur and a tail. so darling.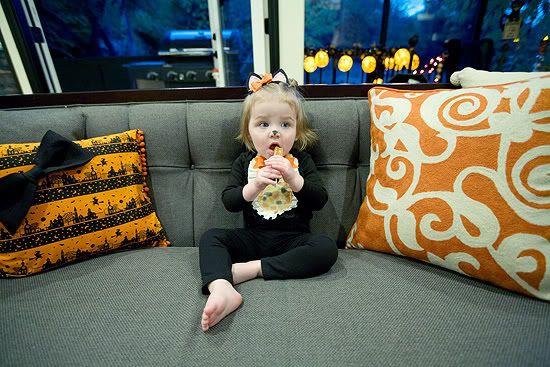 whew, what a day it was. we bounced from place to place, party to party... i've said it before but these little girls bring the magic back into the holidays!
hope your halloween was a good one too.