apparently estee is no longer satisfied with being dressed up, she now wants everyone around her decked from head to toe in princess garb...
i found monie like this on monday and the poor christmas angel was her victim today.
i think it is so funny that her technique is just the same with both of them, check out the strategically placed shoes.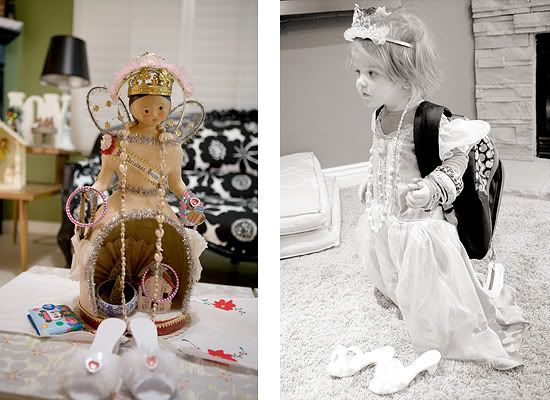 this girl is one of a kind.