this morning was really crazy, taking a shower half asleep and then running around to get everyone ready and out the door for church. as i sat down my favorite hymn was being sung and i was instantly calmed.
then this evening as i was making dinner i peeked out the window on our front door and saw this...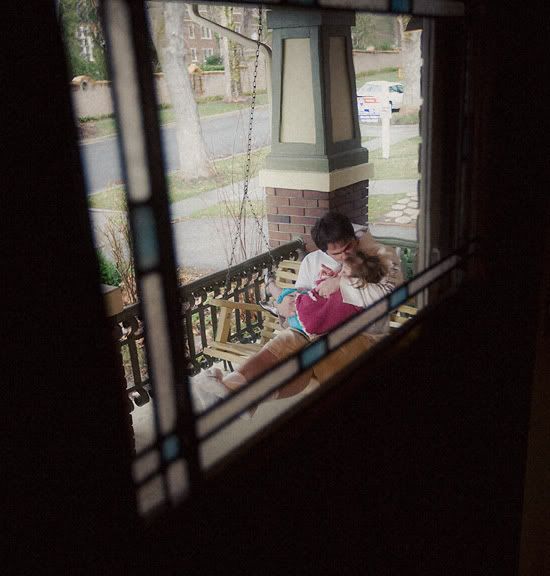 the words to that hymn came to my mind again...
time doth softly, sweetly glide, when there's love at home.