is so close to being done but i am going to post photos now and then again when it is all done :)!
this is probably my favorite space in the house, it is where the girls and i spend a good part of our day. the previous owners finished this space in the attic and it is huge. there is a darling spiral staircase in the mud room (my next big project to tackle) that leads to this glorious 600 square feet! we added the wall that the tv is on (still needs a door) and that is going to be my studio/ workspace and i couldn't be more excited about how amazing it is going to be.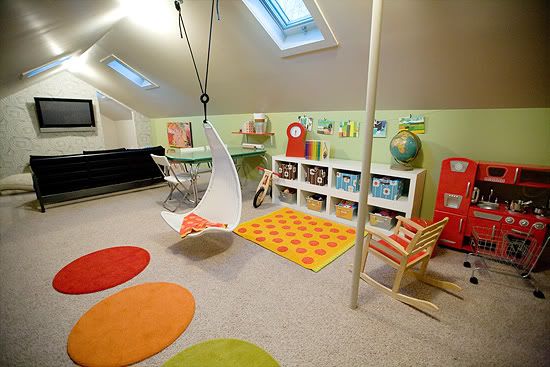 a few things about this room...
remember how i said there is a spiral staircase leading to the room? well nothing, and i mean
nothing
big can get up there so we had to get really creative and ended up disassembling things and also lots of ikea stuff.
i love the vintage formica table i got off craigs list to make the little art station, chris not so much :)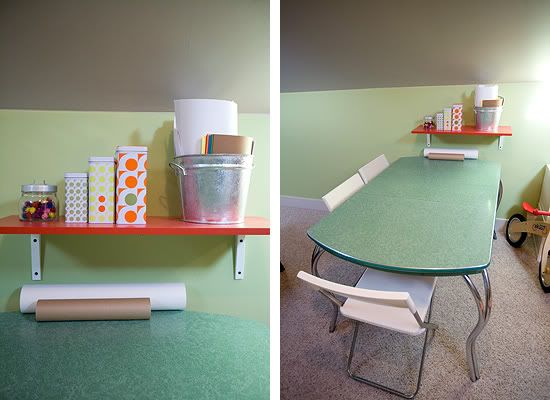 the wallpaper has been a favorite of mine for a while and i was so happy to be able to use it in this room (
graham and brown macintosh rose
) and the whole opposite wall of the toys we painted with chalkboard paint... a smash hit with the girls.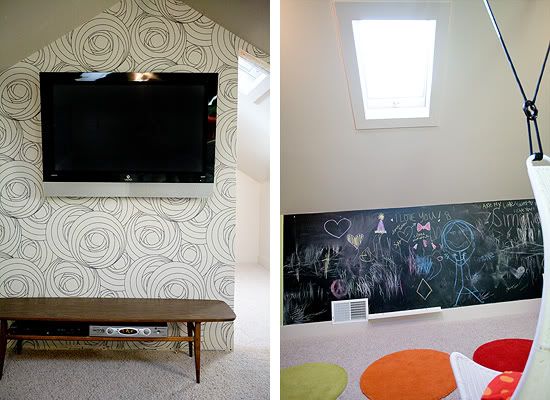 the swing is another smash hit of the room, the girls are completely obsessed.
i will post again when we get the rest of the artwork hung, door up, and certainly when my workspace is complete... so much to do!