no, not really... but i do love a good collection. so does grammy, in fact i think she may have invented the whole idea of collecting, if not she took it to a whole new level.
i have quite a few collections going right now, some old, some new.
here are just a few...
vintage glasses. my rule is there has to be at least six to warrant a purchase and they have to be in really good condition (these are not all of the sets i have just the ones i have on display)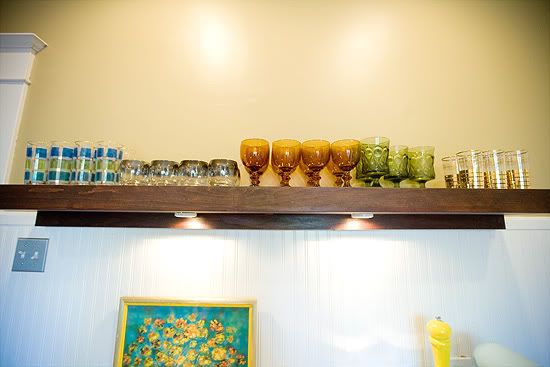 vintage towels. i know you are thinking "how gross" but i only buy them if they are in new or like new condition and we never use them. just ask chris, he has gotten in big trouble for that one.
old cameras. this one is new. really i guess you could say i was collecting them without realizing it. my mom has given me my favorite ones and the rest are just thrift store finds... however i have used all but 2 of them.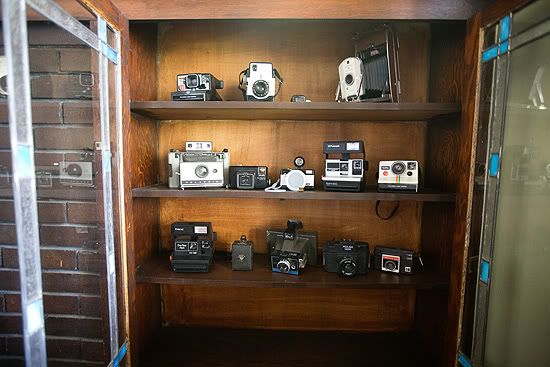 and everything else. well, salt and pepper shakers, pyrex bowls, tea cups and saucers, and those old salad bowls that are my newest obsession. ann got the cups and saucers for me because she knew estee would go nuts for them and the salt and pepper shakers i have had for a long time, i love that so many of them were given to by family and friends and i get the warm and fuzzies every time i look at them. i only have two of the salad bowls so if you see them around let me know... i think they may be a hot ticket item.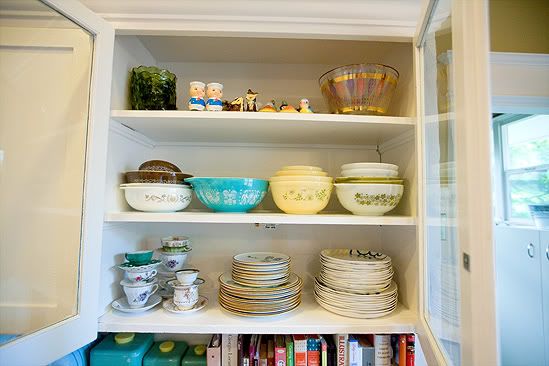 tell about your collections...?