do you get your bangs cut, or do them yourself ? :)
i have an amazing hairdresser, who also happens to be one of my best friends,
sarah cowan
... if you live in utah give her a call, you wont be sorry! she cuts them every couple of months but since they grow so fast i do them in between, i usually have to do them once every two weeks or so.
i will admit, sometimes they look far from perfect!
I've seen that you like some indie folk-ish music, and I'm curious as to how you discover new artists?
my cousins thomas and sean always know about the best music. in fact while i was in vegas thomas put some great music on my phone that i listened to the whole trip...
matt&kim
dr.dog
frightened rabbit
hope you enjoy them, and let me know of any great bands you think i might be missing out on! :)
i have a random question, how did you pick your daughters names? they're so unique + lovely. are they named after some one? or just names you have always liked?
loved this one! well, we did not have a name for estee when she was born, and my mom mentioned the name estee, it was right before chris went to give her her first bath and when he came back he said that he kept looking at her and thinking she was estee. it was very sweet, and is the absolute perfect name for her!
simone we had picked out almost the whole pregnancy, i loved that it was a french name since i was 5 months pregnant with her when we went to paris for the first time. i love her name too, i am really trying to get away from her nickname monie because well, it's not very cute and she thinks it is her actual name!!! oh no.
I have been looking for the cardboard/recycled envelopes you used on Ann's invites? So far no luck, so I was hoping you could say where you found them? :)
hobby lobby, they were a steal too.
I'm a mother to twin daughters and I love the relationship you and you sister seem to have...any advice... things not to do and things I really should do...?
ann and i have been lucky that we have always been really, really close. i am sure we have our parents to thank for that. they always made sure that no matter what, we were always there for one another. they always reminded us how lucky and blessed we were to have each other. also, my parents always recognized that we had different things we liked and were good at so they really nurtured our individual talents... i am really grateful for that.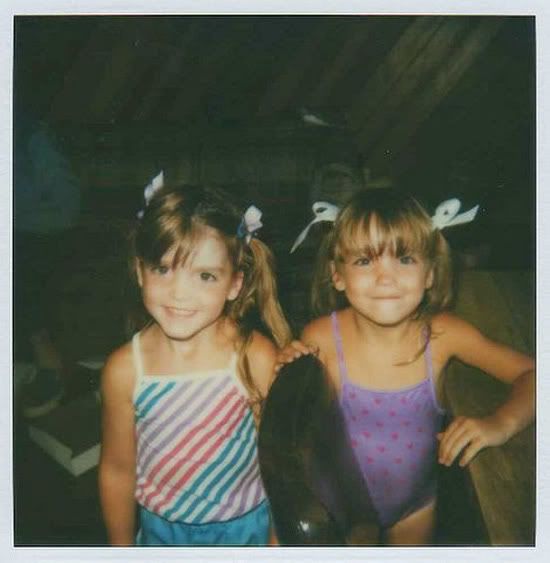 i feel like i hit the jackpot getting ann as a twin sister. it has been one of the very best things in my life.
A while back I saw that you took a reupholstery class. Where did you take it?
i took it at a local school through the community center. i loved every second of it!
You seem to get so much done for a mama. Where do you find the time? I'd love to hear how a typical day or week in your home goes.
well thanks so much!!!
life is just now starting to feel crazy busy and like there just isn't enough time in the day! estee is in preschool, dance, swim, and we are staring a big addition to our house, that mixed with playdates, family time, cooking and cleaning plus dates with chris and time for just me make things pretty crazy around here. i stay up until about 1am every night. this is when i look at my photos, work on little projects or just watch tv i have recorded, lucky for me i don't require a ton of sleep to function!
i have to say though, all of you mothers out there amaze and inspire me, there are so many mothers out there who do such a great job at keeping it all going smoothly, not only smoothly but perfectly! thanks so much to all of you for making me better at this crazy job of motherhood :)
you always look so stylish! do you get all your clothes from anthro, as well?
thanks, that is so nice! :)
it's funny because when i think about how i dress, it is just like how i decorate! i mix a lot of vintage clothes with new pieces. i mostly splurge on jeans and shoes (oh and maybe purses too!) and then all the rest i usually found at a thrift store or anthroplogie (until recently i had an employee discount) i really just like to have fun with how i dress! i also really like to get dressed up so when chris and i go out, i love to get decked... even if we are just going to get a burger! other than those times though, i am all about comfortable and low maintenance clothes!
thanks so much for all the great questions guys! i am a little sad i'm offically done with my q&A's, i had a lot of fun answering them :) and yes, i might be addicted to the cyber smileys. :) :) :)
sorry sister.