*don't forget you have until friday to enter the giveaway posted below*
since we started the drive way and addition i haven't really spent much time working on a few things inside i am dying to finish (like my studio and mudroom) i have however gotten to a few little things and i thought i would share.
i am so happy to have my halloween decorations up...
we weren't in this house last year for the holidays so i am really excited to do all my decorating, everything just looks better in this old pretty house! :)
remember the ledge that i had my
grant hamilton
polaroid prints on? well, i decided to stack all my favorite polariods next to them.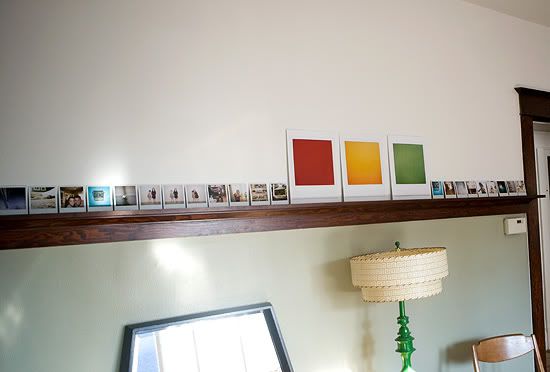 i love how it looks, adds so much color and character to the space.