estee learned to ride her bike without the training wheels on. i never thought i would be so excited... but i was. and still am.
here's a video to prove it.
whoops i put the wrong one on but couldn't take it off... how cute is she trying to sing miley?!
okay, here is the right one!
something else i am really excited about...
i am no longer dealing with a cracked iphone screen. oh it so luxurious not looking through the broken glass. what a pain.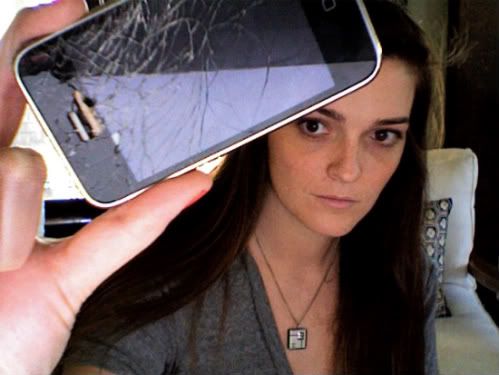 oh, the giveaway winner (chosen by random.org) is #29 kaylea
Kaylea said...
i love yalls headbands and that print! gorge.
just email me your address (link is on the sidebar) and i will get it off!
thanks so much to everyone for entering!
i am going to have a big giveaway tomorrow so be sure and check back cause it's a good one.
also, you can see me on the shade clothing
blog
and
website
, they asked me to do a photo shoot where i integrated a few of their pieces into my wardrobe. i found out i am terribly uncomfortable in front of the camera, but it was still a lot of fun.