about a month ago, i was invited to a tasting at the restaurant
communal
in provo. lucky me.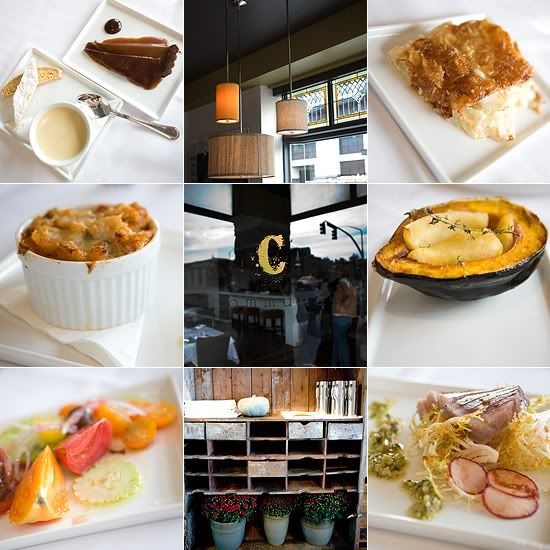 the food is to die for. i am a little embarrassed to say how many times i have been back (ann lives in provo so i make the trip down that way a couple of times a week) and that i am in fact going there tonight before i take in a little showing of "this is it" (have you seen it? is it good?)
i have had pretty much everything on the menu and every single thing is delish. truly. i hate fish but love the halibut, i never really thought i liked tomatoes much until i had their fresh jacob's cove heirloom tomatoes. i'm addicted now. the steak? perfect. the chicken? so moist and tender you almost cant believe it's chicken. the pot roast? my favorite. dont forget to sample all of their sides, you really cant go wrong with any of them, but my favorites are the potato leek gratin and the mashed potatoes.
the ambiance and decor are something to see and i love the big open kitchen in the center of it all. so run don't walk. come tonight and say hi to me!
oh and word on the street is that their new lunch menu is out of this world... think chicken pot pies and blue cheese burgers... total comfort food. i love that.
communal is giving one lucky reader a $40 gift certificate. just leave a comment on this post before friday night (nov. 6) and it could be you!
and you could take me too if you want. just kidding. kind of.