chris loved estee's outfit today, he said she looked just like me. i loved it.
it is a staple outfit for me though... skinny jeans, a t-shirt, flats and a blazer.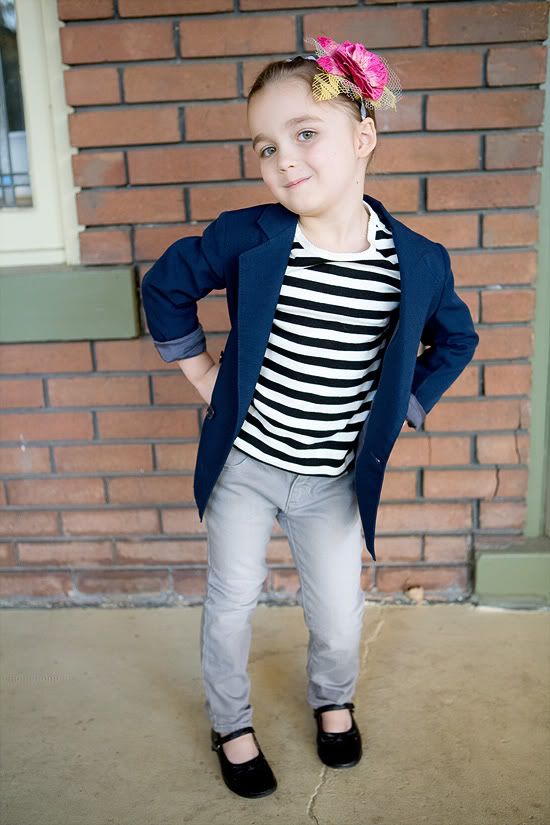 the jacket is a thrifted little boy's blazer (dry cleaned of course!) i love it, best $2.00 i ever spent.