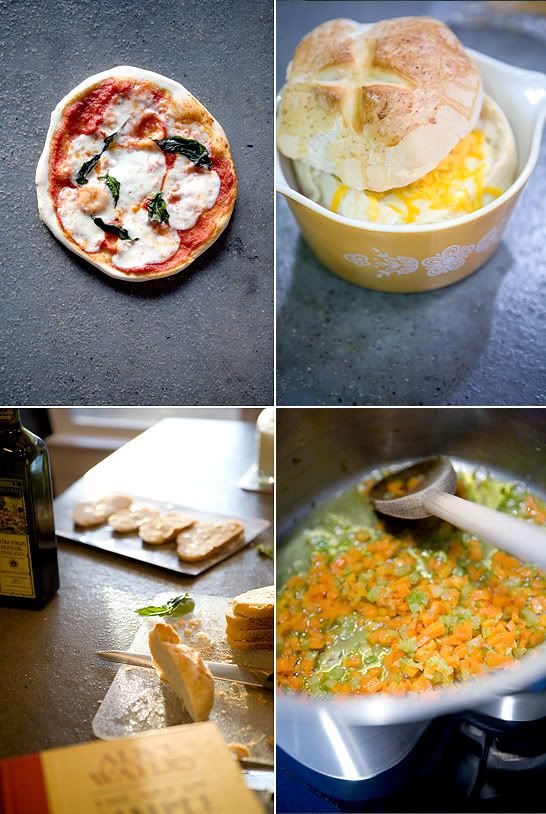 margherita pizza, potato soup in homemade bread bowl, mirepoix and crostini in the making...mmmm
when my mom was here we spent 70% of our days in the kitchen cooking... i love cooking with my mom, she is the best chef i know. and also, she keeps secrets about her recipes and i only find them out when i watch her make things (she will deny, deny, but it is so true!) we made lots of delicious things and i am so sad i didn't take any photos since eating has been pretty much all i've done for the past three weeks.
my point of this post is that i am doing really well on my
flexie
diet, so well in fact that i am pretty much a veggie. i don't have many recipes that don't have meat in them so i wanted to see if any of you would share your recipes for your favorite vegetarian dish? i know it's a pain to sit and write a recipe, so i understand if you wont... but pretty please do!?! :) i should warn, so as not to waste anyone's time, i do not like seafood of any kind!
thank you, thank you, thank you!
oh. i am going to post one of my favorite dessert recipes ever in the next couple of days with photos and all, you will love me for sharing... my mother however will not :)