sister and i had a little craft night a while ago. this is what we came up with...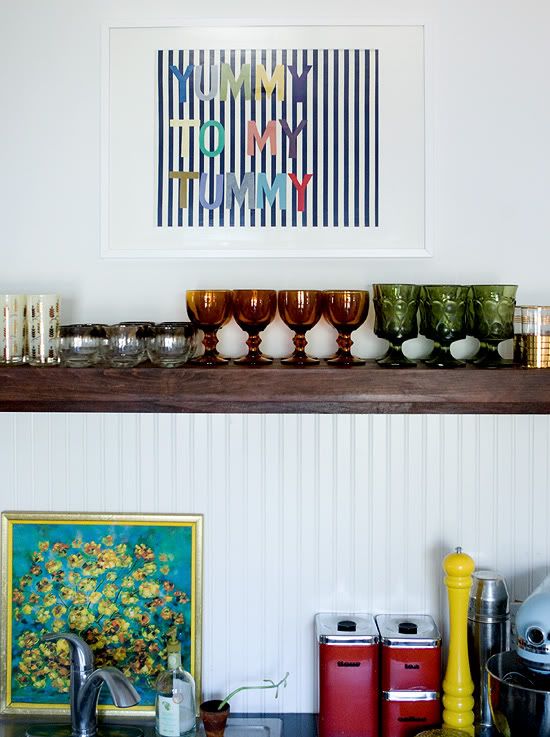 perfect for my newly painted white kitchen! (no more nasty brown! YAY!)
here's a closer look...
oh here is my bread recipe... so easy. enjoy!
this makes two loaves.
2 pkg. yeast
1/2 C. warm water
1 T. salt
3 T. sugar
2 C. warm water
6 C. flour (white or whole wheat)
1 egg white mixed with 1 T. water
cornmeal
disolve yeast in 1/2 C. warm water. add sugar, salt, 2 cups water and 2 cups flour, beat well and let rest for 15 min. add remaining flour and knead until smooth and shiny. let rise until doubled (about and hour and 1/2) in a buttered bowl lightly covered. divide in two and then let rest for 10 min. roll each section into a 12"x15" rectangle and then roll them into long rolls. cut top 1/4" deep every 2 inches, and place on sheet sprinkled with the cornmeal, let rise until doubled again. brush with egg mixture and bake at 375 for about 35 min. or until golden brown.