here is a better shot of my navy blue walls. the color is gorgeous and we couldn't be happier with it.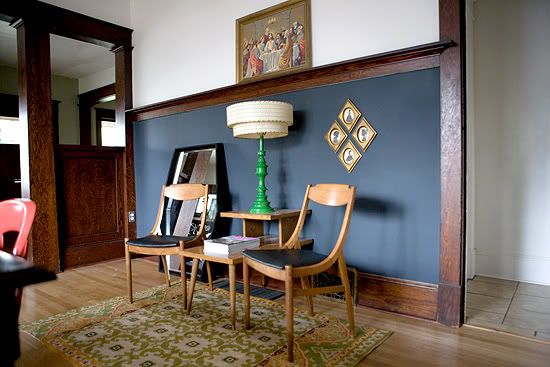 ann got me 7 of
these
beautiful books from anthropologie for christmas (that's all our store carried) maybe i will get the rest for mother's day, hint hint chris. i love how they look next to some of my favorite pitchers (another collection) on the built in buffet in the dining room.
i finally found new (really old) bar stools that i love. once again chris did not trust me and did not want to buy them, he kept saying the guy who sold them to us was laughing all the way to the bank. once i got them cleaned up and all situated he loved them. he does that all the time. we also put new light fixtures in and love what they have done for the room.
i am so happy about my choice to paint the kitchen white, i love how all of my brightly colored treasures just pop all around the room.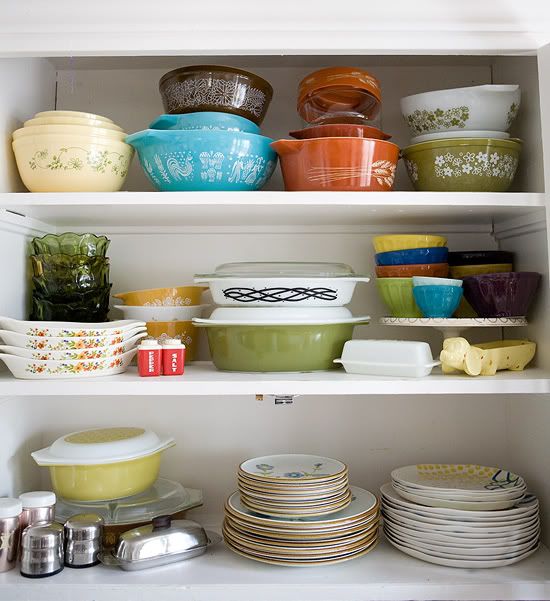 still so much to do... :)