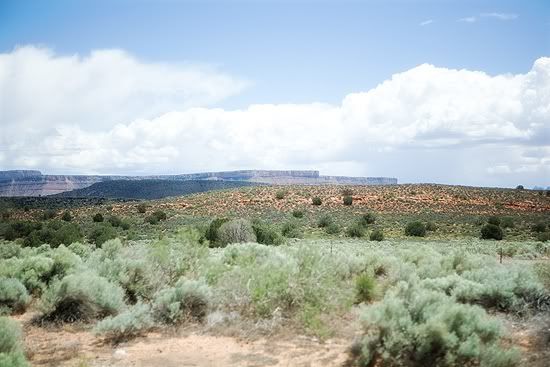 taken from the car through the window as we were driving home
i was in st. george last week with chris's sister's and mom. it was heavenly not having a thing in the world to do. i slept in until 10- 10:30 every morning, pampered myself a bit laying by the pool and even a mani/ pedi. unfortunately the only photos i took were of the beautiful scenery. it was gorgeous... i can never seem to get over the red rock against the bright blue sky.
anyway, i am still working on little projects all over my house. i have been stuffing pillows, hanging pictures and arranging and rearranging everything 100 times. i love it. i am going to be sad when i am done (well, i'm never done, but done for now)
i will be sharing photos soon. oh and i have more online garage sale stuff too.