i made fresh pasta yesterday for the first time by myself. my mom has made it many times throughout my life and i have just enjoyed the fruits of her labors without doing any of the work. i have to say, i loved every minute of the process. i used two books that really walk you through the whole process step by step...
this
one and
this
one (both great books i highly recommend)
i made about a pound of fresh fettuccine using
3 cups flour (unbleached, organic)
3 whole eggs
3 egg yolks
here are a few photos of the process...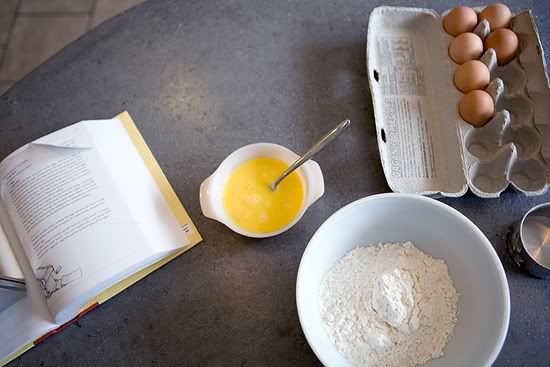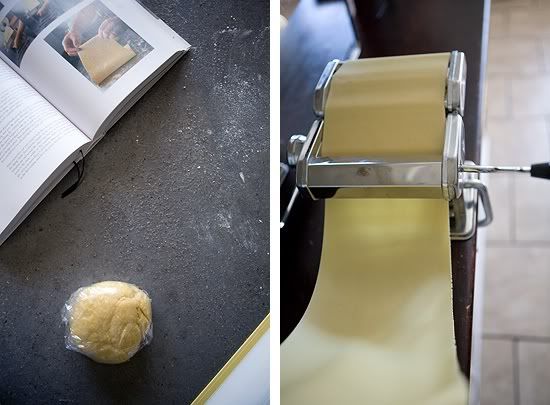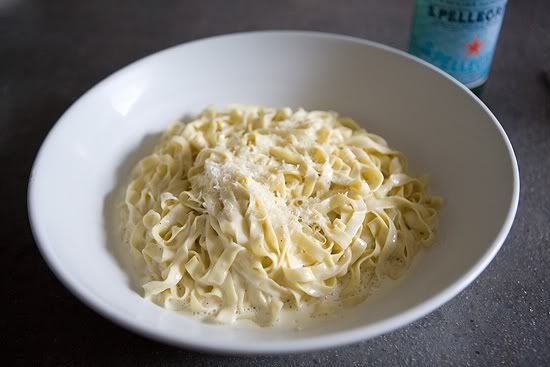 i seriously am going to be making fresh pasta all the time, it is so delicious and really fun to do. in fact i am making some right now... i'm in trouble.
the machine i got can be found
here
, and i love it... really, really easy to use.