last night chris was across the street all night helping contain an oil spill that dumped over 21,000 gallons of oil into the beautiful creek that runs across the street. to say i am frustrated by the situation would be an understatement. we are all totally heartbroken. it may sound dramatic, but we love that creek... we feed the ducks a couple of times a week and honestly just love listening to the sound of it on a quiet evening while we sit on our front porch. i am really going to do my best to not get all political even though i do have very strong opinions on the issue, especially after reading things like
this
but as i sit and type this i am smelling the strong stench of oil and listening to the loud hum of a pump pumping the water. it makes me sick.
here are a few photos i snapped this morning...
the same spot we had estee's party, one week ago...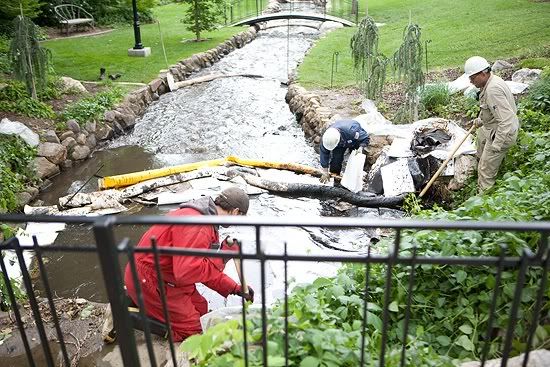 this one i got off of ksl.com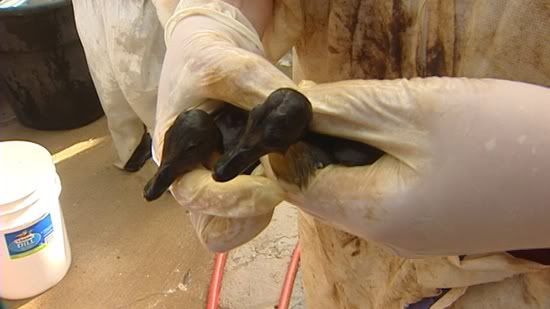 estee is the biggest animal lover on the planet so when she spotted the newspaper this morning with a photo like the one above she got big tears in her eyes. we explained the situation to her and she was completely devastated, even after we told her that the duckies were at the zoo being cleaned and cared for. this is the picture she colored in church today.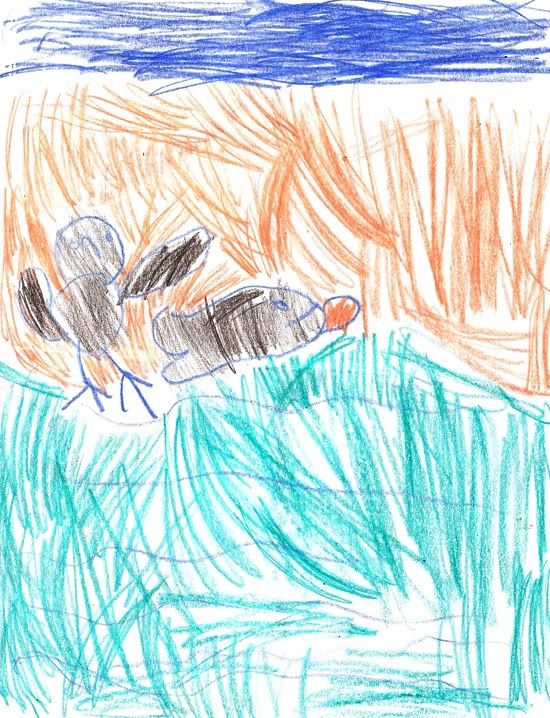 it makes the gulf spill so much more real to me. what a tragedy.