we had so much fun school shopping this year. estee has more of an opinion but still trusts me when i like something, so i am savoring it while it lasts... this is probably the last year for that :(
tonight she tried on all of her new school clothes for us, and then picked her favorite to wear tomorrow for the first day.
so here are a few of her outfits... i love that everything is totally inter-changable and she can (and will) wear all of this a million different ways.
please forgive the terrible photos, it was getting dark and i probably could have fixed them in photoshop but i have gotten really lazy in my old age.
silk bubble skirt and gray t-shirt from
crewcuts
. high top gray and silver air jordan's from nordstrom (obsessed with these) and of course some frilly socks.
zip front drawstring waist jumper and long knit blazer both from crewcuts (this blazer might be my favorite thing the girls got) same socks and shoes.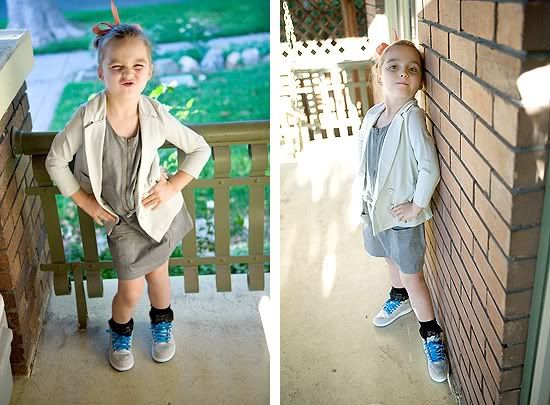 don't know why i didn't get a better photo of this cute little knit and silk crewcuts dress. perfect mix of comfy and cute.
long gray cardi from target, orange t-shirt from crewcuts, jeggings are paper denim and cloth found at tj maxx (these were a find) and belt is from target.
ballerina t-shirt from crewcuts paper denim and cloth jeans and belt from target.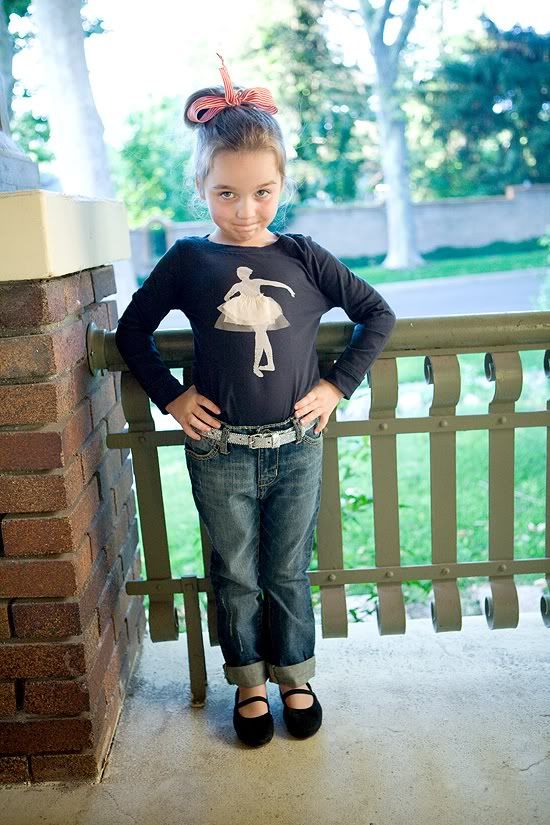 olive green t-shirt from crewcuts denim skirt is paper denim and cloth and the tall boots are cheapies from tjmaxx (she loooves these and just HAD to have them) the denim shirt and sweater leggings are from tjmaxx too.
and off she goes tomorrow. she is excited and i am excited for her...