and i cant even find a moment to sit down and post about this crazy summer. please tell me it's not really coming to an end?!? please tell me that my baby is not starting kindergarden and that my other baby is not starting preschool. and
please, please
don't tell me that i really only have 6 more weeks in my twenties because i am pretty sure that will send me over the edge.
for now, i just want to remember this perfect moment on the beach. moanie running from the waves (before she got knocked over and cried herself to sleep)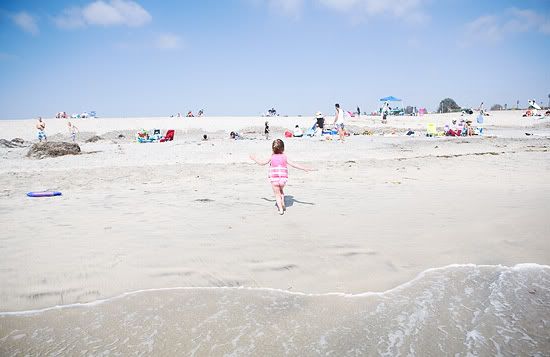 oh summer. i miss you already.