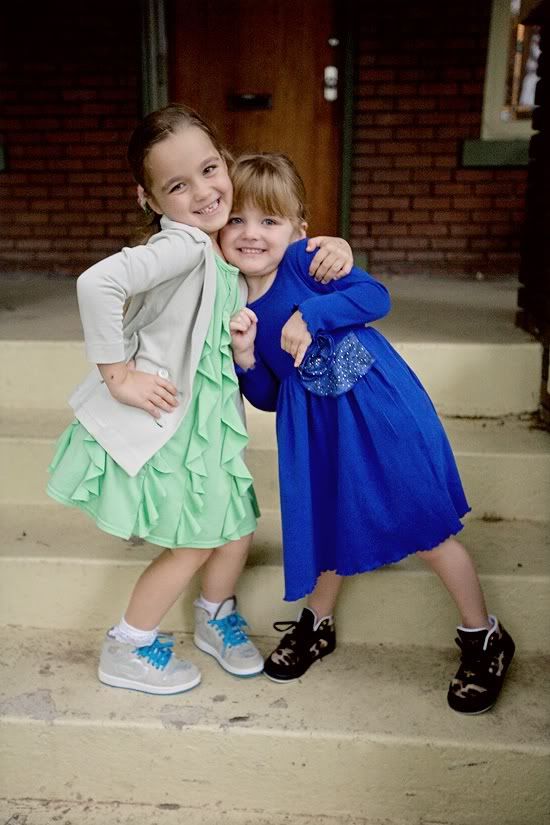 look at my girls...
today was simone's first day at preschool. we have been talking a lot about it and honestly, i wasn't sure how it would go. these two girls of mine are very, very different. where estee is fearless, outgoing and always wanting to be off playing somewhere with someone... my sweet simone is cautious, a little shy to those she doesn't know and a total homebody. i love this about them.
we said goodbye and off she went with a big smile on her face. whew, huge relief. when we picked her up, estee and i watched as she came out with her teacher (still smiling from ear to ear) and walked up the steps to wait for us. i turned around to see estee who had big tears overflowing her eyes and said "what's wrong?" she said "happy tears because i just saw simone walk up the steps and she had the cutest little look on her face, i just love my sister so much" i died.
it reminded me again of her sweet little way
.
i hope these two never take each other for granted. a sister is the best gift a girl can ever have.