the only thing that makes me a little excited about the cooler weather is the fashion. i have been doing a little shopping lately and have been having fun switching things up a little (even though it is totally still hot here and i'm okay with that)
here are a few things i am loving right now.
red lips again (i was thinking played out until i got my blonde hair, now it feels very
betty draper
slash
gwen stefani-ish
)
still my vintage t-shirts (esp. my wolf ones) paired with jeggings an oversized cardigan and heels. my perfect outfit.
sorry i look like such a doof in the photos :)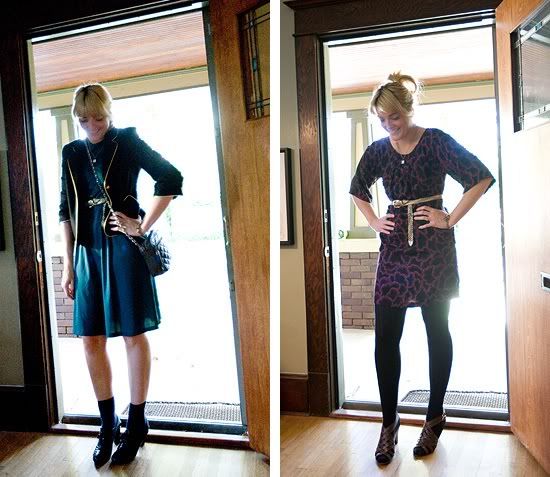 still blazers, i have 100 and cant get enough.
socks with my oxfords heels.
tights and sandals.
ponytails and updos. i used to never, ever wear my hair up. i have it pulled back every second now.
please, please tell me what you are excited to wear this fall?