last night
chris
and i had a few couples from the neighborhood over for a very serious gingerbread house decorating contest. i was
originally
going to cook all kinds of stuff but woke up and decided to have it catered (best move ever). we had
rubios
tacos with all the trimmings,
mexican
coke and of course cupcakes.
please forgive my photos, i didn't check my settings and they were all kinds of wonky. in fact some didn't turn out all together. sad.
this was ours. just a modern little cabana complete with a couch and a coke machine!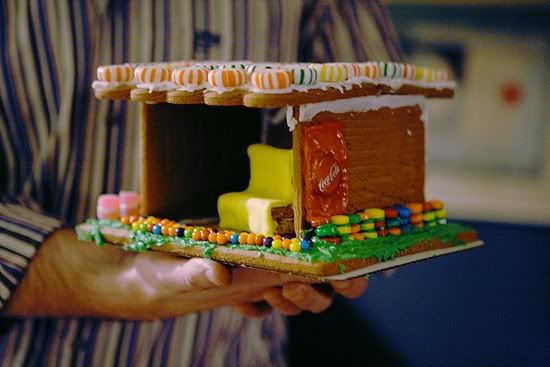 nicole's
turned out great after a really wobbly start...
the
romney's
won the vote. the photo doesn't do justice. it was raised up with a stream flowing underneath. amazing.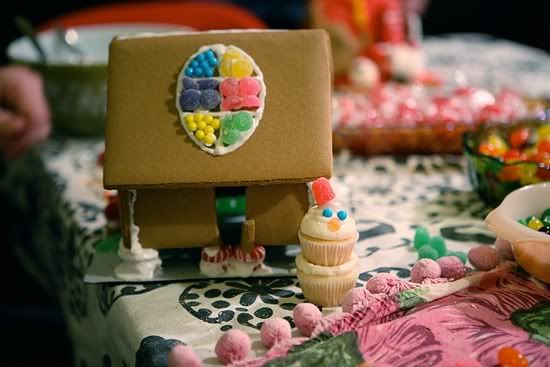 the
london's
was pretty hilarious but didn't quite stay together :(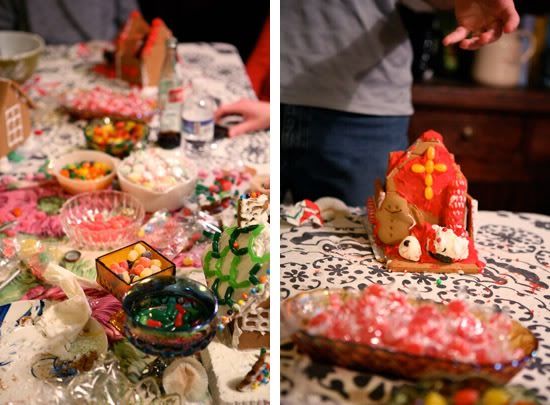 i am so sad my photo of the
perry's
amazing house with rain deer cutouts didn't even come close to turning out and also the one i took of the
donahoue's
house that they constructed in 5 min. oh well. there's always next year.