my girls share a room and i love it. i always find them in their room when they should be sleeping, playing and using their imaginations... just a few days ago i woke up at 6:30 to the sound of giggles to find this...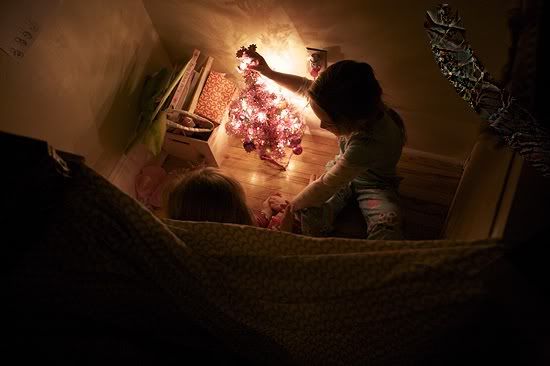 sadly, the day is fast approaching that they will no longer share a room. they are so excited about their new rooms and have spent a ton of time with me looking at fabrics, duvets, curtains and pillows (though nowhere near as much time as i have, it's a full blown obsession)
we came up with a few colors that we are hoping to work around, here is a little peek...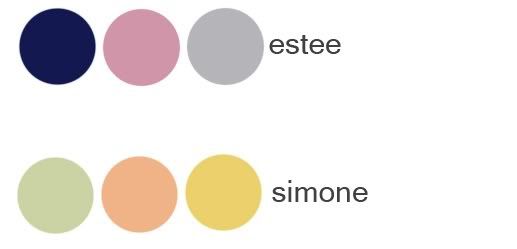 estee just says pink everything so i wanted to to do a mauvey pink w/ navy and grey so hopefully it wont look just like another pink little girl's room. she likes it.
simone's colors are based around a really great chair i found at D.I. that i plan on using in the room. yes, the chair is that cute to plan a whole room around though i am in love with the color scheme either way.
and here is a little collage of a few items we are loving (these will probably change a million times before we decide :) )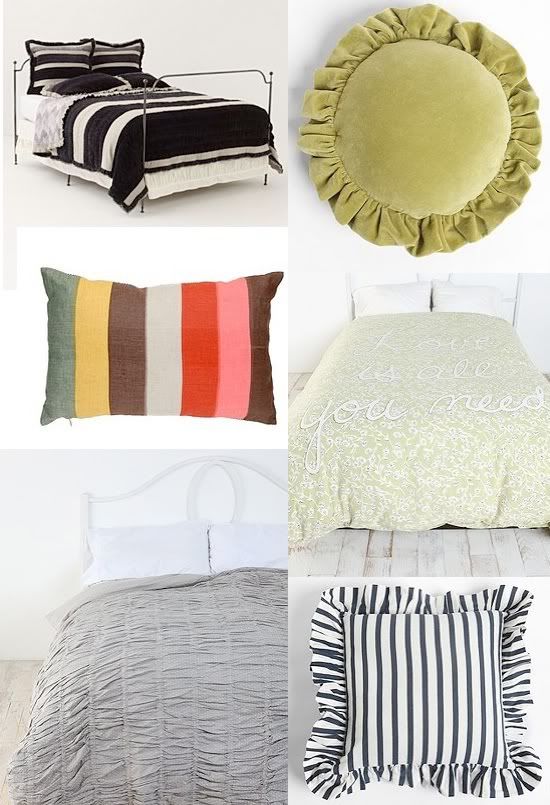 i had to really narrow down considering i have like 25 bedding sets saved to my computer that i love.
so this next month i will be painting and sewing (umm, i mean having chris paint and mom sew!) and picking out everything. can you tell i'm a little excited about this project.