s
urprised chris at work with a cookie. he was of course ecstatic!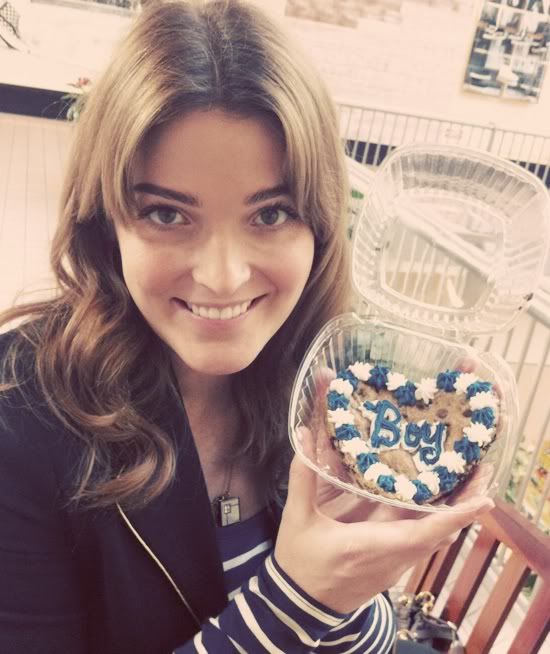 today i found out this tiny baby inside my tummy is a little boy! my heart instantly melted and i love this little guy so much already.
did i mention i was completely shocked? i was SURE it was a girl!
feeling blessed and grateful. now onto names and nursery... :)
and look at this little guys profile
:)