estee is a little ski bunny, she spent all day on the mountain and loved every second...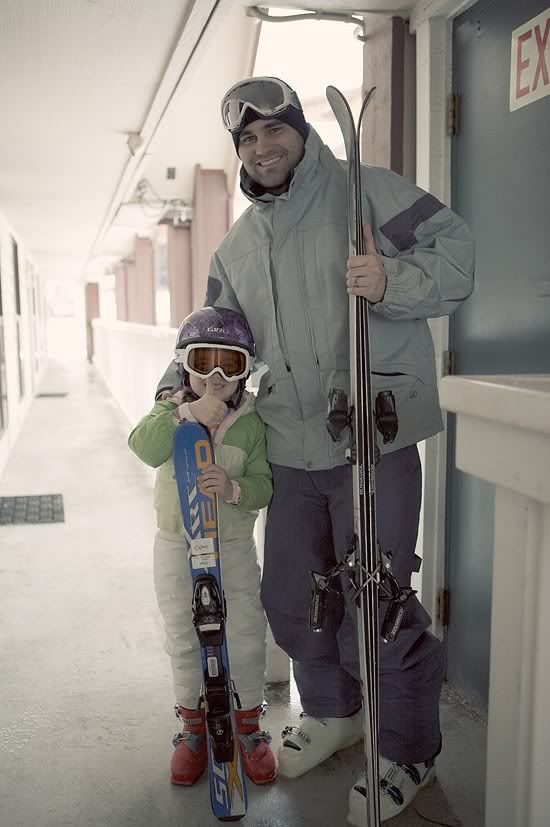 we spent the weekend up in park city with ann, adam and jude at a lodge at the base of park city resort. chris' parents have a time share so we decided to put it to use.
the weekend started off great... skiing, eating at great restaurants, lounging around. everything changed sat. night when the girls both got high fevers out of nowhere. long story short, they both have strep throat and simone has croup on top of it. sad. especially since i have been bragging on how healthy my kids have been this winter. anyway, they are doing better and chris and i are going to get back up to park city later on this week for a date night if the girls get back feeling 100%
honestly, what's worse than when your baby's are sick? and on vacation? the pits.