tomorrow (friday) i am 27 weeks. i am getting huge and keep thinking how i cant believe i am only going to get bigger! but baby boy has a real hold on me already and i am getting so excited to meet him :)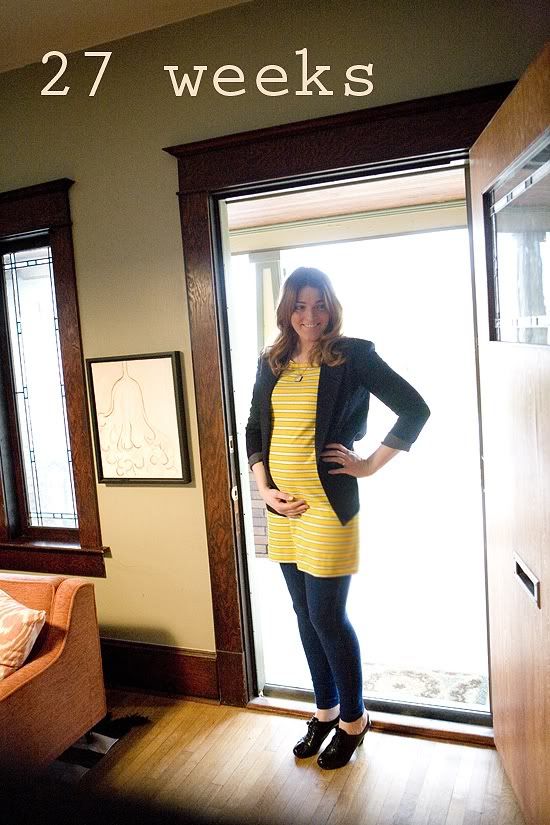 the excitement to meet him was only heightened this morning when the fed ex guy delivered his layette i ordered from
kate quinn organics
... it is just as beautiful and buttery soft as i imagined. i loved pulling out each piece daydreaming about baby boy wearing each one. my favorites are the
seahorse kimono bodysuit
and all of the
infant sacques
but really, each piece is perfect. totally spensy, but i am finding most of the cute boy stuff is.
i also ordered some booties from
pleasantly plump knits
, she does custom orders so i got a striped pair to match a bunch of his layette and clothes and then
these boots
for the fall. they are so soft and well made and the designs are darling...
sister is pretty much the pro on good boy stuff so she pointed me in the direction of aden+anais for my swaddling needs. i ordered
this set
since i loved the print so much and since target now carries a line of their blankets (only a little smaller in size) i think i will get another set from there since again, they are speeeeency.
and i have to mention the
formentera line
at baby gap right now... the photos online dont do it justice, it is adorable. the little scooter print looks like little vespas and im always a sucker for black and cream. i scooped up a bunch of it while friends and family (30% off) was going on. i'm sort of in love with the little v-neck slim fitting onesies... so cute.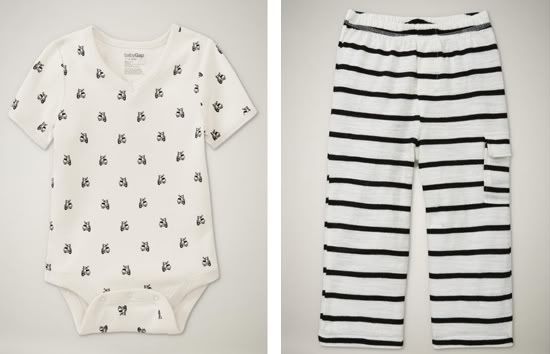 so please, please share your favorite boy finds with me... i am having so much fun buying stuff for this little guy... who knew?!?