yesterday, the girls and i spent a good portion of the day making a cake. it was double layer vanilla with vanilla buttercream frosting. i took it to a church function with promises that i would bring them a slice home (i knew there would be lots of cake there)... but it got all eaten up, which made me pretty happy. the girls, not so much.
i loved the piled rosettes on the top...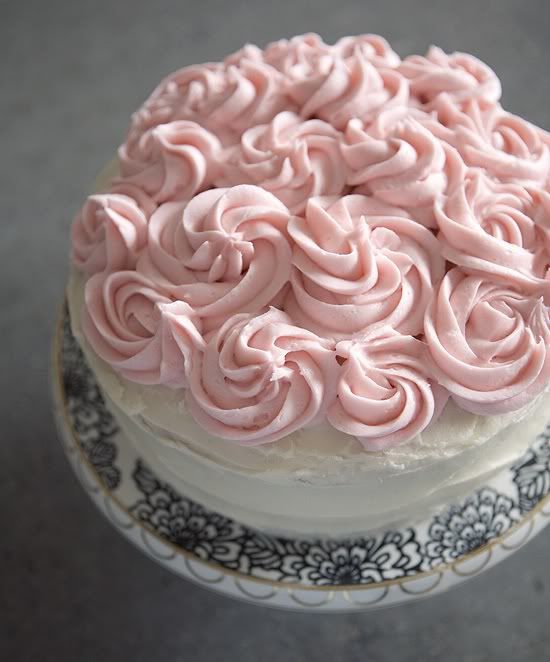 estee came home from school today with this worksheet about what she wanted to be when she grew up. i cant get over the little picture she drew of her with the oven mitt and bakers cap. the stove and pot are pretty great too and i am obsessed that she spelled it bacr.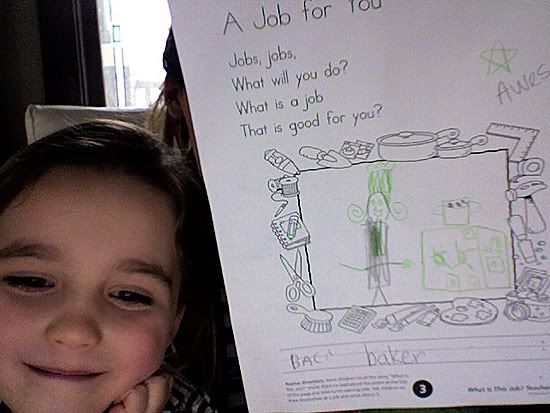 a week ago it was cowgirl and just a few days ago ballerina... is it selfish of me to really, really want this one to stick?!?