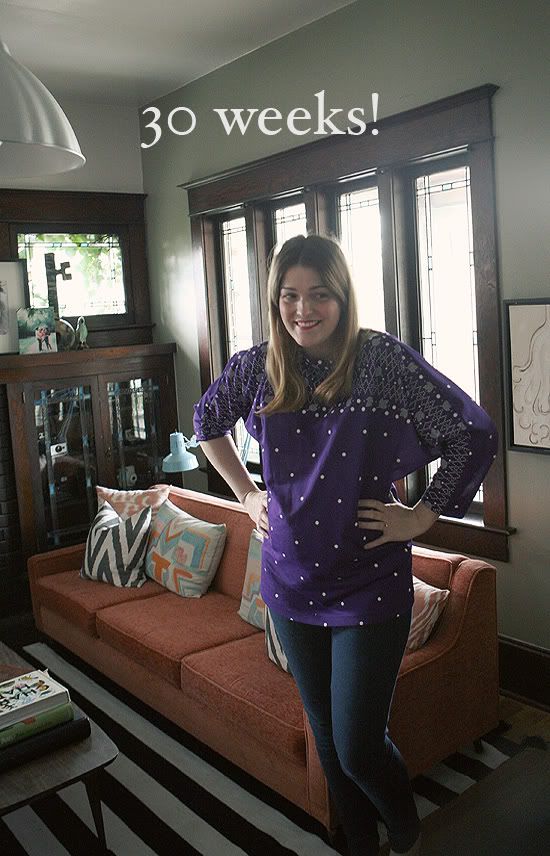 well, i think 30 weeks is kind of a big deal. i cant believe in only about 2 months we will be meeting baby boy. we are beyond excited. i am working like a mad lady on baby's nursery and i am getting so excited as everything is getting delivered and coming together.
cant wait to share!
*also, i have been living in my new maternity jeans from my cousin thomas and his wife jessica. they have a great ebay store with tons of re-purposed designer jeans that they have made into maternity jeans. i love mine because they stay up and are so comfy but also totally flattering and still really, really cute. if you are pregnant definitely check them out
here
...
i just have to mention that it has been a rough week around here, though. my heart is broken for my
sissy
. i cant tell you how excited we were to be pregnant together and to have babies just 5 months apart. but it wasn't to be. and ann is so amazing and strong and doing so good. but still, please think of her in your prayers. thanks.