his name will be lewis and this is his room.
we all come into this room about 15 times a day, i don't know why but it really has a magical feeling in there, and the smell... it already smells like baby. the clothes are washed and folded, blankets are ready for swaddling and the rocker is ready to be put to use.
i am so excited about the time baby boy and i will share is his little room :)
here are some photos...
the rug is the first thing i purchased for the room from anthropologie (i think it was called the artist's rug) i love the colors and the unusual shape, plus it is giant. i worked everything around it.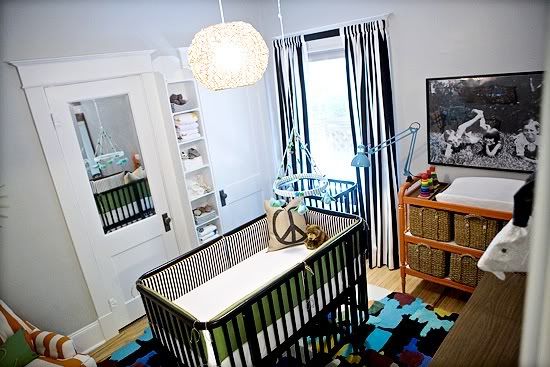 the rocker was a thrift store find i had professionally reupholstered. it is so, so comfy.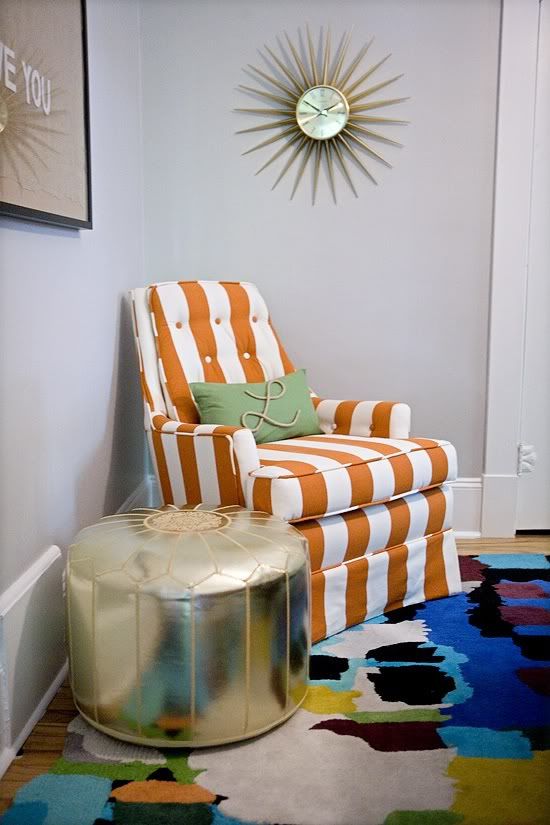 my mom made the gorgeous drapes and the crib and bassinet are the
BAM collection by argington.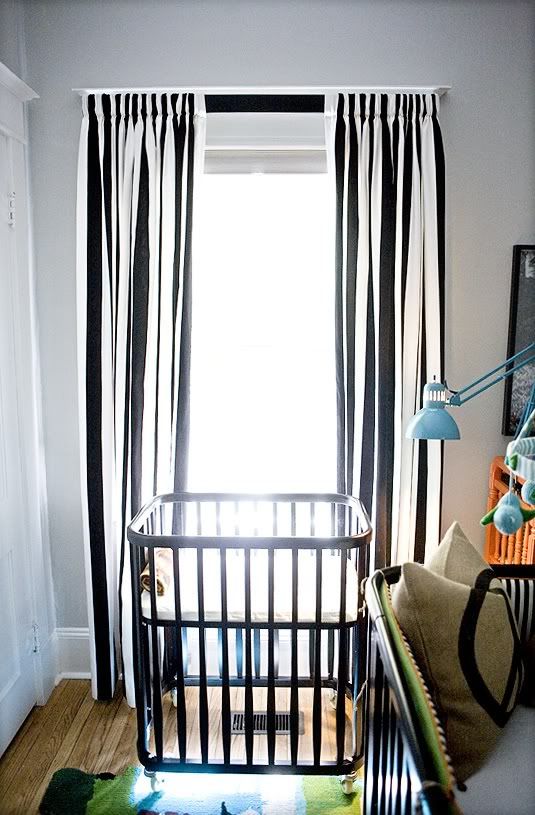 probably my favorite thing in the room is this giant sized poster i had made from an old photograph of my grandpa and his siblings from the 1920's. (grandpa is on the far right and one of my favorite people i will ever know) the changer was the girls, we painted and lined with faux bois contact paper.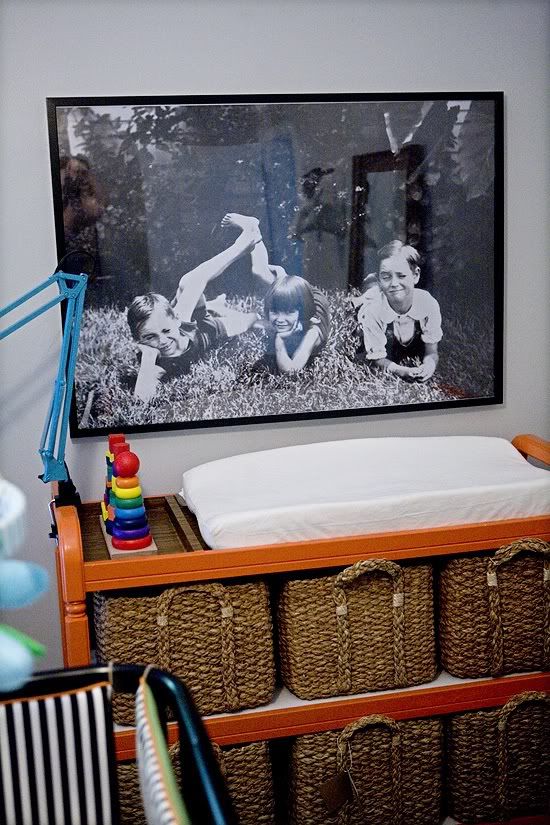 the built-ins are stock full of baby essentials (onesies, gowns, booties and swaddle blankets)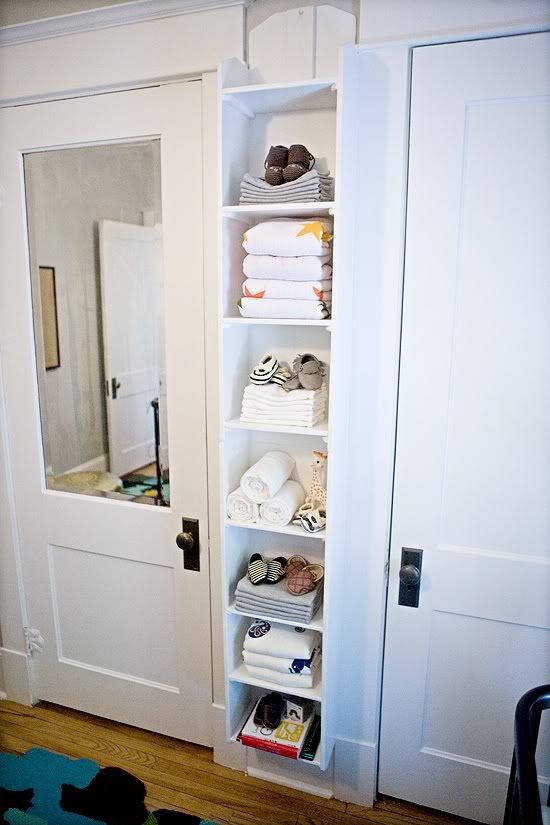 a close up :)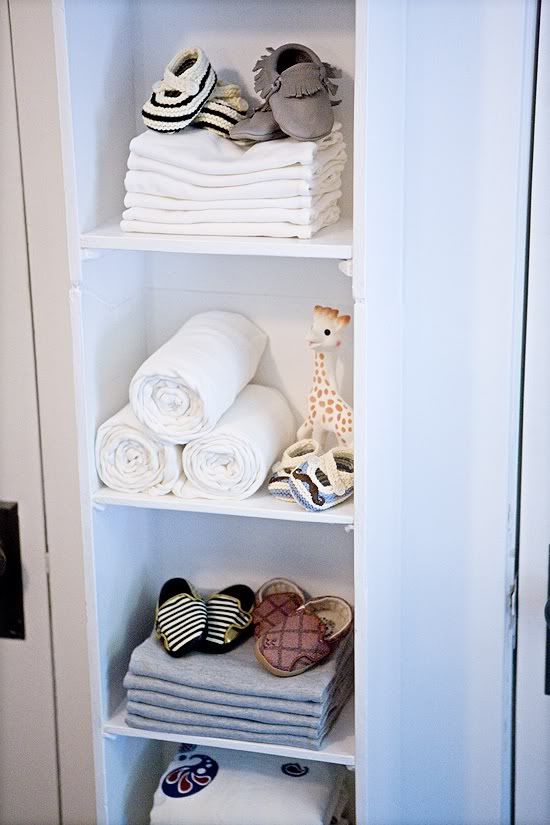 the drawers are in mint condition and were a total steal for $60 on ksl, the
paper mache goat head is from anthropologie
.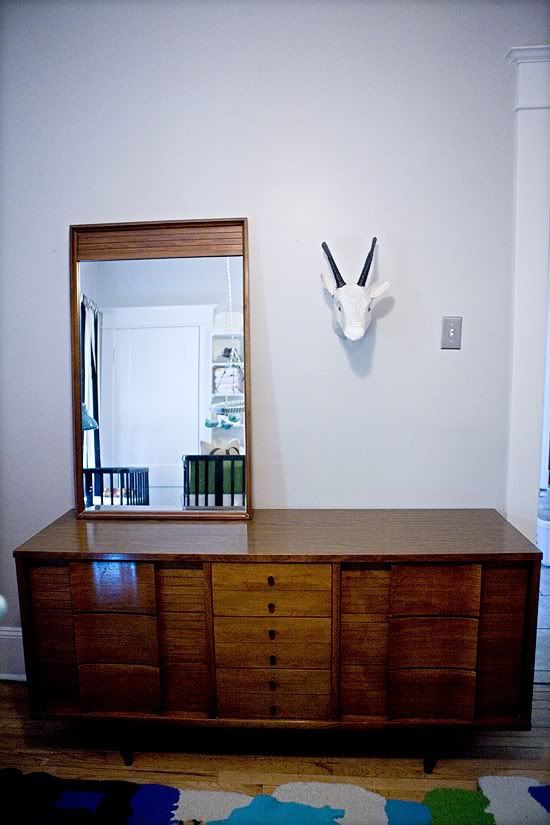 i love the gorgeous bedding my mom made, the mobile is
blabla kids
.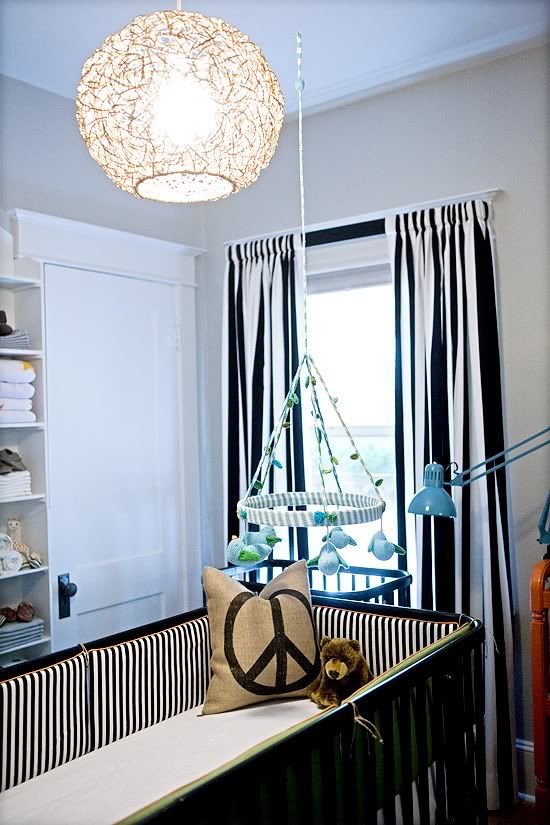 the paint color is a light gray by benjamin moore called stonington gray (i love it)
i cant believe he will be here so, so soon. we are still working on the girls rooms (they are so close) i will share the finished rooms soon!