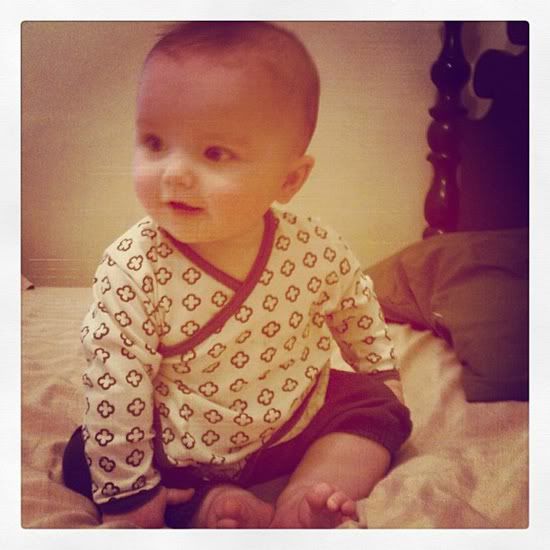 can you even believe lewie is 5 months old?! he is sitting and grabbing at everything and even eating a few sweet potatoes.
i cant even wrap my brain around the fact that it has been almost 3 months since i have blogged. really, lewis was just wrapped up all cozy in that white bamboo blanket smiling sweetly for my camera... yesterday, it feels like.
i blame my desperate need for sleep. i don't know what has come over me but all of the sudden, i really crave my sleep. so instead of staying up all night blogging (or baking, or crafting, or decorating or just watching trash t.v.) i sleep.
i also blame my broken computer. the screen has been shattered and virtually unusable.
and also, instagram. i wish everyone could be on instagram. i love it, it's so convenient and i just love getting a little peek into all of my friends lives in real time. (@amyfurstenau is my username) hopefully soon, it wont just be for iphone users.
i am really going to be around here more often. promise, promise.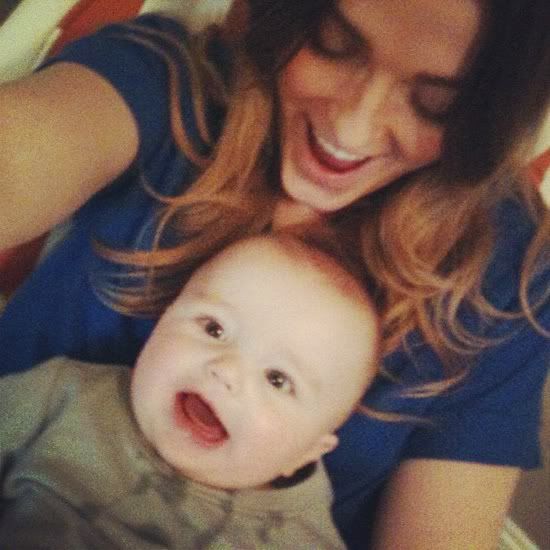 me and lew singing a duet. i cant blame this guy for my lack of blogging. he is an angel baby. i repeat, he is an angel baby. i couldn't have asked for a more sweet, patient, laid back and HAPPY baby. i am so in love.